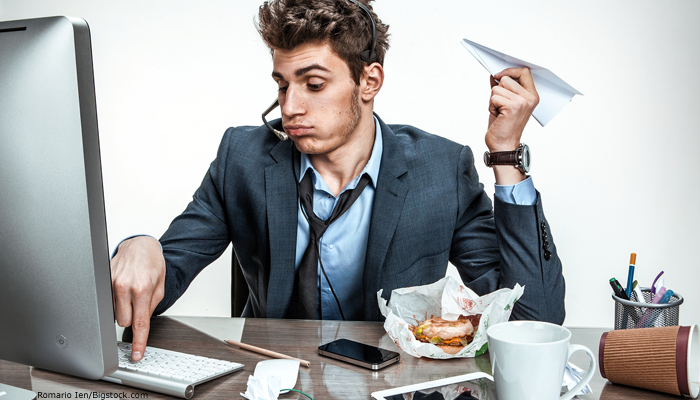 You've probably heard us say it before: Content is king. But like anything else, good content can only get you so far. The fact is, you need a plan in place to make content work for you.
When it comes to content marketing, you have a lot of options to choose from. The days when you were limited to email blasts or company newsletters are long past. A content marketing campaign today may include blogs, website pages, social media, videos, infographics, podcasts, e-books, whitepapers, case studies, how-to guides, and much more. But without a content marketing strategy, you're not really engaging in content marketing. You're throwing spaghetti at the wall, hoping something will stick. You may as well be printing out flyers and sticking them to windshields in the mall parking lot. Why not instead spend all that time coming up with a content marketing plan that will help you target your content to your goals, your audience, and the needs of your business?
So what goes into a good content marketing strategy?
Goals: The first thing you want to do when making a content marketing plan is to identify your goals. What is it that you want your marketing to achieve? Knowing your goals in advance will help you to find the best ways to reach them, and help you to know when you're moving in the right direction. Maybe you want to be seen as an authority in your industry, or maybe you want to pull in new customers from other demographics. Whatever your goals, they'll inform the shape and direction of your content marketing.
Audience: Once you've figured out what your goals are, you'll need to know who you're going after. Who do you want to be on the receiving end of your content? Knowing your target audience will help you to determine what speaks to them most effectively.
Research: So now you know what your goals are and who you want to reach, but you still may not know how to reach them. That's where research comes in. Learn what your audience is looking for, and learn what other people in your industry are doing. A good content marketing strategy will help you to produce unique content that will draw in your audience and keep them interested.
Implementation: The next step is to actually turn all the above knowledge into unique and compelling content. At this stage, it's important to analyze and leverage the content that you've already got. Maybe you already have a website, or you're already blogging. Perhaps your research showed you that the audience you're looking for responds strongly to an active social media presence, so it's time to develop one. Identify gaps in your content strategy that you'll need to fill in order to achieve your goals, and take into account your keyword goals, available channels, hash tags, and other resources that you have at your disposal.
Lather, Rinse, Repeat: One of the most important things to remember about any content marketing strategy is that it's going to change. As you put your plan into practice you'll learn new things that will change the game going forward. A good content marketing strategy is clear and goal-oriented, but it's also dynamic and flexible, just like your content should be, changing to adapt to the changing needs of your business.
This may all sound pretty labor-intensive, but in the end, a good content marketing strategy simply comes down to spending a few hours each month thinking about what kinds of content you're putting out there, what you'd like your existing audience to see, and what you need to change in order to achieve your goals. Content marketing is a vital part of any marketing plan, but like any other initiative, you'll only get out of it what you put in. By putting in a few hours developing and refining your content marketing strategy, you'll find that you get a lot more back in return.
by Orrin S.
KCWMS