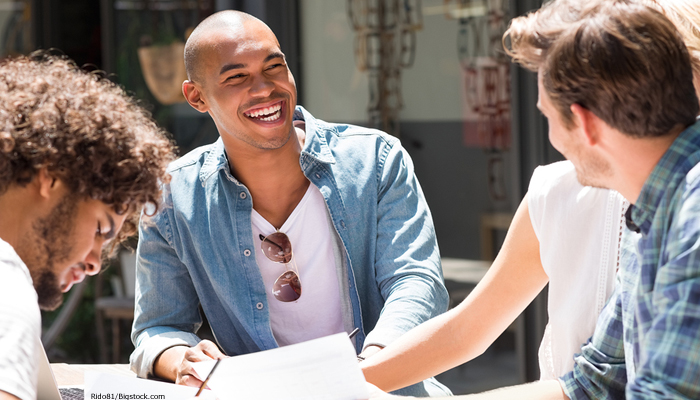 Welcome to Part 2 of our series on the Anatomy of a Great Blog Post. In Part 1 of the blogging series we talked about why blogs are important, some of the considerations you should take into account before starting your blog, and the three most important elements of a great blog post: Audience, Message, and Voice. But while Audience, Message, and Voice are all necessary to elevate a blog post from good to great, they're not enough to do the job on their own. A lot of other considerations go into making a great blog post, each of them a smaller piece of the puzzle, perhaps, but no less crucial to the bigger picture.
Purpose: The reason why you're writing the article in the first place. Are you hoping to make readers aware of a new product or service, drive traffic to a particular page on your website, or educate customers on the reasons why your product is superior to your competitors? Knowing your purpose keeps your blog post focused and clear, and can help you make sure you're achieving your goals.
Topic: If you want people to read, you need to write about something that they care about, so a topic that'll catch the reader's attention and keep them hooked is absolutely vital.
Original Content: Without original content, there's no need to have a blog article in the first place. Original content gives readers—and search engine "bots"—a reason to come to your website. And original, dynamic content is more likely to generate search engine hits than recycled content from your own website or elsewhere on the web.
Freshness: Not only do you need to be saying something in a new way, you need to be saying something new. Give the reader a peek at something, anything, they haven't seen somewhere else, or thought about yet. Bring some insight to the table that they can't find anywhere else.
Answers: A lot of search engine traffic is generated by people who have questions about a subject, so if you can provide the answers, then you're going to get more hits, and you'll hook in readers who're looking for solutions to their problems.
Research: But at the same time, you can't just make up your answers out of the blue. Readers want facts that can be verified, and if you come across with unreliable information, then that damages your credibility, which can damage your brand. So doing your homework and getting your facts straight is vital.
Links: Blog articles are great gateways to more in-depth information, so if you mention something in your blog article that's relevant to the services that your company provides, link to your company's page on those services. (If you're writing a blog article on how to properly maintain your snow blower, link to your company's page on snow blowers.)
Headline: An attention-grabbing headline can spell the difference between a click-through and someone just skimming by your article in their search results. Plus, headlines are often used to create the unique URLs for entries, which can in turn give search engines more information about your site, and increase your standing in search results.
Brevity: Keep it short and to-the-point. While quality is going to matter more than length when it comes to making a great blog post, you still want something that people can read in bite-sized chunks and that they're likely to re-share. 300 words is a minimum for Search Engine Optimization purposes, and many people aim for a sweet spot around 450-600 words.
Easy to Read Sentences and Paragraphs: Again, keep it short. Remember that your audience will be reading this on a computer screen or on their tablet or phone, so shorter sentences and paragraphs are best. Page-long blocks of text are to be avoided.
Images: Articles with images get 94% more views than those without, so include a relevant and eye-catching image wherever you can.
Tags: Use intuitive tags and labels, and use them consistently. This will not only make it easy to find content on your website, it will also encourage readers to browse your blog and find posts that they might otherwise have missed.
Call to Action: Where appropriate, tell your audience what you'd like them to do. While your blog may be to drive business and increase customer investment, you don't want to get caught "selling." Nobody wants to read a blog that's just an extended commercial, so make sure that any call to action is appropriate and organic to the post that you're writing.
Options to Share: You want your audience to direct other people to your blog, and the best way to help ensure they do that is to make it easy for them to share your post via social media.
There's a lot that goes into making a great blog article, but the reward is well-worth the investment. A website without a blog is static and disconnected, and a badly-written blog can do more harm than good. But a well-maintained blog with great blog articles can be the lifeblood of your social media strategy, and provide your website with rich, dynamic, constantly evolving content that draws traffic, drives search engine results, and transforms casual readers into loyal customers who come back again and again.
by Orrin S.
KCWMS