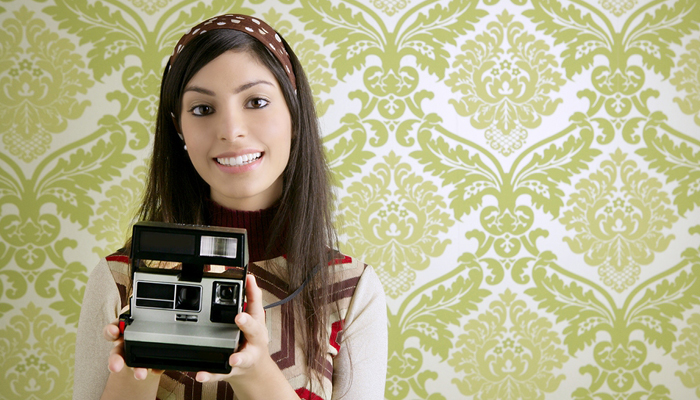 The job of the content marketer is to deliver the right content to the right audience at the optimal time and through the best channels. They're expected to help site owners reach and convert targeted groups, and a big part of that equation involves ensuring that content is visible and stays visible. Because search engines such as Google, Bing, and Yahoo use complex algorithms to send web traffic to sites that consistently feature original, quality content, those of us working in the content marketing field tend to focus on the written word and message.
When you're busy paying attention to the written part of online content, using royalty-free imagery is often an afterthought… but it shouldn't be. The fact is, a blog, article, or website without an image is an incomplete user experience. Not only do images lend themselves to visual storytelling and give the reader a visual break, but including images in blogs and articles leads to a real return in engagement. Blogs and articles with images get 90% more clicks than those without a visual element. Images also help content to be and stay visible, especially in social media channels. What's more, adding images to articles creates a more consistent and pleasing integrated experience. Pages that are too text-heavy can become difficult to read, especially on laptops, tablets, or mobile devices. The right image can create a visual compliment to text content that can be worth the proverbial thousand words.
Content developers who recognize the critical importance of visual elements often spend a lot of time searching for that perfect image to add to their order. Finding specific types of images such as insets, featured images, headers, and so on can be a time-consuming proposition, not to mention all the time spent optimizing the image for viewing on the web. In order to make finding visual elements less labor-intensive, most content marketers rely on stock images for their visual content needs.
Stock images are provided by suppliers of photographs and other types of images that are licensed for specific use. The stock image industry is composed of three types of suppliers: agencies, archives, and alliances. About 60% of the stock image market is made up of agencies that license images on behalf of other creators, with the remaining 40% split about equally between archives of primary image sources and cooperative alliances of photographers and other artists, who only license images created by individuals within the alliance.
There are nearly 2,400 suppliers of stock images around the globe, creating an industry that generated $2.88 billion in revenue in 2012, according to a report released by the Global Stock Image Market Research Group (GSIMRG) at Heidelberg University in Germany. The three largest traditional stock agencies (in terms of revenue) are Getty Images, Corbis, and Shutterstock.
Though the unchecked rise in the popularity of infographics and other "mixed media" images have led to changes in the stock image industry, the vast majority of stock images are still stock photographs. The history of stock photography goes back to before 1920, when stock photography consisted primarily of "outtakes" or "seconds" from other commercial photography assignments. By the 1980s, stock photography was in high enough demand that it had become a specialty of its own, with many photographers creating material aimed directly for the stock agencies.
Today, stock photography agencies come in three main types: macro, mid, and micro stock. Macro stock, also known as "traditional" stock photography, are more expensive photographs that can be licensed exclusively, while micro stock photographs are low-priced and non-exclusive, and can be licensed for sometimes as little as $1. Mid stock is somewhere in-between the two.
Stock imagery is used by journalists and the news media, bloggers, web developers, marketers of all sorts, advertisers, magazines, and anyone else who needs to use visual images but doesn't want to hire a staff photographer or contract with an illustrator. In the quick churn of today's online news cycle, there often isn't time to hire a photographer or an illustrator to create just the right image for a piece before it needs to go live, so stock suppliers provide access to a wide selection of images just waiting for eager content creators.
Stock images come in three broad types: public domain images, which are free to use for commercial or personal purposes without a license, rights-managed (RM) images, and royalty-free images. Rights-managed images typically have a bigger price tag, and offer the purchaser a certain amount of exclusivity. But because of the nature of the Internet, the majority of the stock images used online are royalty-free images. Royalty-free, in this case, means that the purchaser doesn't have to pay each time they use an image, though royalty-free images still require a license for their use (and don't offer the purchaser any exclusivity). With royalty-free stock photography, the purchaser typically pays a one-time fee in exchange for the ability to use the image multiple times or in multiple places, within the limits of the license.
It can be risky to use an unlicensed image, using that licensed image incorrectly, or without reading and understanding the image license thoroughly. Improper use of intellectual property can leave content developers or their clients open to challenges from outside parties, up to and including lawsuits, fines and fees, and other complications. If a website or blog article is using an image that they didn't license, they're leaving themselves open to the risk of financial penalties, legal action, and potentially having to suspend use of the image at a moment's notice, which can disrupt marketing initiatives and design elements, and damage the credibility of their brand.
Because of the dangers of using unlicensed images, royalty-free stock photography services are a vital element in the toolkit of any serious content marketer. While there is no legal reuse and recycle program for royalty-free images, content marketers may wish to curate and store the images they license (specific to individual clients) so that if questions regarding a license for an image were ever to arise, the content marketer would be able to recall that image quickly, and refer to or provide the license as needed.
To get an inside view of the stock image industry and learn more about royalty-free images and how to use them, we contacted Brian Masefield of Bigstock, a royalty-free microstock photography provider owned by Shutterstock in New York City, and asked him a few key questions:
KCMWS: It can be easily assumed that some businesses, people, or agencies are using royalty-free images incorrectly. So, where else do people get into trouble with image usage on their websites, blogs, marketing or advertising campaigns?
Brian Masefield: Many users may be using images incorrectly because they either forget to or simply don't read the license. This is a big issue, because it leaves them vulnerable to legal issues and fines, and then they end up not protected if they are ever questioned by outside agencies or the authors themselves. Our business is to provide users with that information so they can know they are doing the right thing, so if an outside party challenges our customer's rights to use the images, he/she can say "We licensed it through Bigstock and are protected under their terms to use images (this way)." When image users do not understand—or knowingly violate—the terms of the license, they may have to stop using images licensed immediately and/or pay penalty fees required by the image contributors and/or the legal teams of the respective stock agency.
KCMWS: Somebody writes a blog article, buys a royalty-free image, posts them both at their blog, and promotes the content via social media. They're using royalty-free images the right way, correct?
Brian: That is a very wide question, and this is why reading the image license is so very important. Based on the license you purchase and the stock site you utilize, the license may vary dramatically. Some licenses will have a limit of impressions, some will not allow sharing in social media, and some may not allow usage based on the type of blog in which images are used. And then there are different rules for images marked for "Editorial Use Only." With Bigstock, images downloaded under the Standard license (and not marked as Editorial Use Only) can be used on blogs without worrying about the number of impressions. You are able to share the articles in social media, but you must provide a photo credit to Bigstock.
KCMWS: Given that the typical use of images online is by a website owner or blogger, what's the value of royalty-free images and how do they most benefit the content/site owner?
Brian: There are countless benefits to using photos and images for your website or blog. Images capture the eyes of your audience before they even have a chance to read your headline. Images also set the tone of your piece (and your entire brand, when used on website home pages), so content creators can use funny photos to set a light tone, and so on. A big plus of using imagery that some bloggers sometimes overlook, is that stock photos provide their readers with visual relief. Text-heavy blog posts can cause readers to zone out, or worse, log out. A beautiful image, or infographic icons, can help illustrate a point, and their placement within the post helps your readers visualize what you're trying to convey, and gives their eyes a rest from too much daunting text.
***
The value that images provide to marketers and consumers alike isn't going to go away, and with the increased use of mobile devices and the rise in popularity of content marketing and syndication tools such as Outbrain, Uberflip, Newscred, and Taboola, the successful content marketer will need access to royalty-free images more than ever before. Because of the value of having the right image to compliment your content, and the dangers of using unlicensed images, it pays to have an account with a royalty-free stock photography provider such as Shutterstock or Bigstock, and to invest in royalty-free images whenever and wherever it's warranted.
by Steve J. Scearce
KCWMS