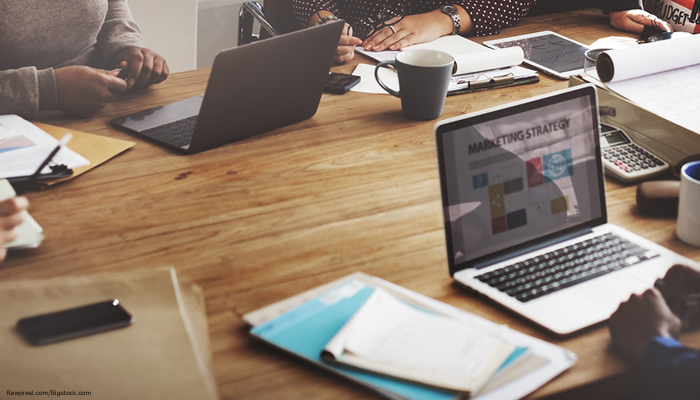 Marketing. It's a word that means… something. In fact, it's a word that means a lot of different things to different people. When some people hear "marketing" they think of things like promotional key chains, magnets, notepads. Others think about product and packaging design. Still others think of the possibilities of the Internet, with websites, social media campaigns, and search engine optimization (SEO). There are so many possibilities out there when it comes to marketing, it can feel overwhelming at times to think about how you want to market your company, your product, yourself. It can feel extra overwhelming if you don't have a lot of money to put towards marketing.
Many business experts have claimed that every single business owner out there should plan to invest at least 10 percent of their gross annual income into marketing. But if you're just starting out, or you don't have a lot of money to spare, ten percent of your gross income can seem like a lot.
It's the start of a new year, and that means you should already be thinking about your marketing plan for 2015—even if you don't have a lot of money to invest in marketing. Maybe right now you can't afford those fancy promotional key chains, but you still need to do something. Our suggestion here at KCWMS is to turn to the Web. The Internet is full of affordable marketing opportunities that can actually turn out to be more generally effective and more minutely targeted than traditional marketing. Here are some ideas to get you started:
Start a blog: Your website should have a blog (and if it doesn't, get one now!). Not only do search engines such as Google, Bing, and Yahoo! offer top listings to websites with frequent, original updates to their content, a blog allows you to showcase your knowledge on topics of interest to your clients, or promote monthly specials, or let you describe in a more in-depth way individual products or services. Best of all, if you do it yourself, it's free—spending thirty minutes a few times a month is all you need.
Set up a Google My Business This easy tool will ensure your business shows up in local searches, Google+ searches, and Google Maps. It connects you with customers, it's free, and it's very easy to use!
Speaking of Local Listings: While you're at it, make sure you create local search accounts for Yahoo! Local Business Listings, Bing Places for Business, Yelp, and com.
Social Media: Many people go straight to Facebook to find out about a business. Facebook allows you to list your hours, update your clients to the moment about sales, promotions, or unexpected closures. Also be sure to set up accounts for Facebook, Twitter, Google+, Pinterest, and LinkedIn.
YouTube: It's not just for watching cat videos, we promise! These days it's easy to use your computer or laptop to shoot video footage. Answer client questions, or create how-to videos that showcase your customer-responsiveness or expertise.
Talk to your local newspaper. No matter what you do or who you serve, chances are, many of your future customers or clients read the newspaper. Talk to someone at the paper about whether they're doing any showcases of local businesses.
If at first you don't succeed, try, try again. Be consistent and persistent. Even if your Facebook page doesn't get a thousand new likes a week, if you give up you'll never know what might have happened… Take the time every week to put effort into your Web-based marketing, and we're certain you'll see results eventually!
by Molly T.
KCWMS