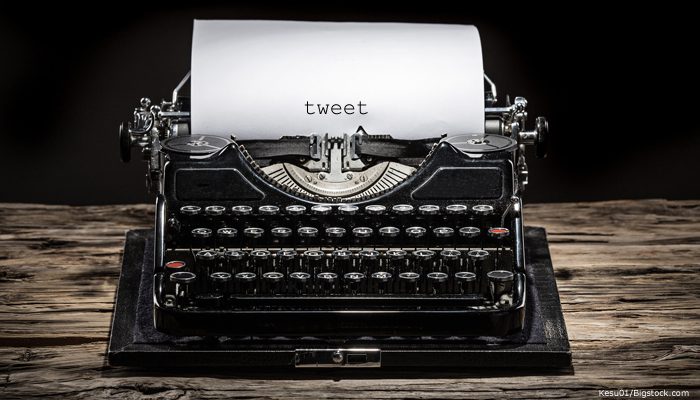 Great writing amounts to more than just putting the right words in the right order. The best writing relies on proper voice, tone, and message. The correct approach varies depending on the intent of the piece, and the target audience. You wouldn't write a term paper the same way you'd write a love letter, and an email that you send to your best friend probably reads a lot differently than a letter that you'd send to your mom. Writing a novel requires a different approach—and a different set of tools—than writing a poem. You get the idea.
Writing for content marketing is no different. A blog article has a different function than a page on a website, and so it reads differently. The same goes double for writing for social media versus writing for the web. While website copy tends to be action-oriented and to-the-point, giving readers solutions to their needs as clearly and concisely as possible, blog articles are more personable, conversational, and opinionated; designed to inform and engage. While a website page is a call to action, a blog article is the beginning of a conversation.
The personal engagement of a good blog article is present in most social media content, as well, but must be delivered in a bite-sized chunk rather than a full-course meal. Even with social media that doesn't have character limits, lengthy posts tend to get cut off or ignored. Think of your own experience with Facebook or Google+. Your data stream is full of information vying for your attention, and the same is true for all of your readers, so if you want to grab them, you have to do it quickly, and in a way that speaks to them personally.
What's more, each social media platform requires a slightly different approach to achieve optimal results. Networking platforms like Facebook and LinkedIn rely on short, shareable interactions complete with links or questions that begin conversations—or continue them—and promote building relationships. With its strict 140-character limit, Twitter is maybe the most concise of all the major social media platforms, requiring a special touch to get your message across while still retaining a friendly, personable tone and a recognizable voice.
Image-based social networks are also growing increasingly popular, with Pinterest becoming the third most popular social network in the United States in terms of traffic. Image-based social networks such as Pinterest and Instagram present a unique opportunity to engage with customers, show them your products, and create opportunities to sell. That said, even though those networks rely primarily on the visual, your written message is as important as ever—maybe even more so, given how little space you usually have to really nail it. In order to be successful, the written portion of image-based social media has to be contextual, friendly, and descriptive yet concise.
Whether you like them or hate them, there's no denying that we live in the age of social networks, and modern businesses can't afford to ignore the opportunities afforded by social media marketing. The lead-to-close ratio for social media marketing is 100% higher than outbound marketing, and Facebook alone has more than 750 million users worldwide, with 80% of online users saying that they prefer to connect with businesses through Facebook.
The social media landscape is a busy one filled with savvy users. Capturing their attention requires a social media marketing campaign that knows how to write to the demands of each varied social media platform to deliver your message in a way that speaks to your audience!
by Orrin S.
KCWMS