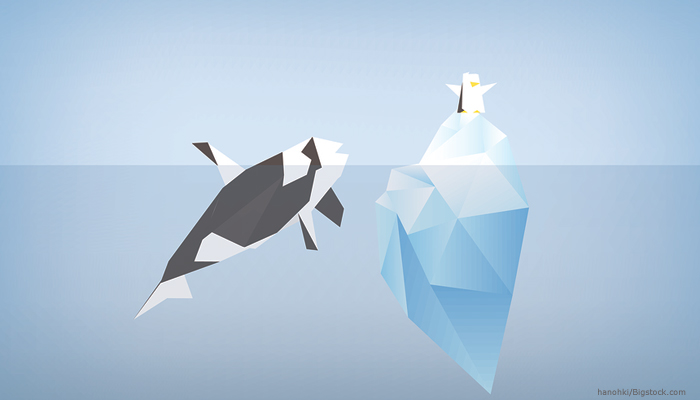 During the third week of October 2014, Google rolled out a long-rumored update to their Penguin algorithm, which is designed to lower the search engine rankings of websites that violate the Google Webmaster Guidelines by engaging in what it is commonly known as "spamdexing," or manipulating link profiles. According to Google, the newest version, dubbed Penguin 3.0, has affected less than 1% of English-language search engine queries. Nevertheless, this so-called "refresh" to Google's algorithm has created quite the buzz within the tech-savvy crowd, and especially among website administrators who anticipate a decrease in their search engine rankings in the wake of the update. The general consensus is this: The update provides an ideal opportunity to re-evaluate your content in order to ensure that your rankings and PR don't take a hit.
A number of steps can be taken to avoid—or recover from—the negative repercussions of Penguin 3.0 once one understands how it works. Google's Penguin algorithm specifically searches backlinks, that is, incoming links to a webpage or site. Because backlinks represent one of the most crucial factors for determining the search engine ranking and popularity of a given website, ensuring that one's backlinks are comprised of high-quality content should be top priority. The team at Microsite Masters, which provides SERP tracking tools for SEO professionals, recently set out to determine how Penguin 3.0 interacts with backlinks by analyzing the links themselves. They discovered that backlinks for sites targeted by Penguin were comprised largely of low-quality posts and social profiles, while backlinks to sites not targeted by the algorithm were comprised predominantly of local citations and high-quality posts. Upon further analysis, the team concluded that Penguin is not necessarily punishing sites for containing "bad" links—that is, links from irrelevant content, spam, and the like—but, rather, is targeting sites that do not contain enough "good" links, such as high-quality articles and citations.
To determine whether or not the newest Penguin update has impacted your site's visibility to date, skip the obsessive manual search approach. This tactic typically yields highly personalized search results, and can even negatively impact your ratings if you fail to diligently click through results in order to indicate to Google the degree of success of your search. Instead, make use of the variety of tools—many of which are free—that are available to website owners. Google Analytics can tell you at a glance whether visits to your website have decreased, and from there can help you to gauge whether this decrease is related to web searches or, for instance, a decline in your online social presence. Google Webmaster Tools can likewise provide a host of data concerning your site's health and, if any issues are uncovered, may indicate whether these are attributable to the Penguin update or other factors. Because Penguin 3.0 targets backlinks in particular, those who determine that they have been penalized by Google Penguin 3.0 (as well as individuals who want to protect themselves against future issues) would be wise to invest in a tool designed to track backlinks. After identifying any problematic links, one can request that they be removed from the websites with which they are associated and/or submit a disavowal request directly to Google.
Even more vital, however, is Penguin-proofing your site through rigorous adherence to high content standards. As the aforementioned analysis indicates, original, valuable, and relevant content is key to gaining and maintaining high search engine rankings. This means that website maintainers should avoid SEO services that promise to bring in page views by building bulk links through social media comments, forums, article directories, and other low-quality sources. These cheap packages employ precisely the spammy strategies that Penguin targets, which means that they can produce the opposite outcome than that which the client hoping to boost his or her web presence desires.
Alternatively, businesses, agencies, and website owners should invest in practices that have demonstrable positive outcomes, and especially where site management is concerned. Employing a legitimate link-building program is one avenue to success, but even if these more costly services lay beyond the scope of one's budget, a number other strategies for website promotion are well within reach. Word-of-mouth and social media advertising represent two of the most cost-effective means of putting your business on the map. Email marketing and press and public relations can likewise help to boost your site views without placing you in Penguin 3.0's line of sight. And developing a wise strategy for high-quality content creation can serve the twofold purpose of proliferating information about your service or product across the web while also boosting your search engine ranking.
Finally, be wary of sites that offer "guest blogging services" or promote a blog network, as these advertising modes have the potential to be flagged as unnatural or manipulative modes of link-building within Google's algorithm. This is not to say that link-building cannot help to pave the road to success; it is to say, however, that quality control is of the utmost importance. One should only employ guest posting strategies that serve to link his or her site to highly relevant content, for example authoritative guides, product reviews, themed infographics, industry spotlights, interviews, and guest posts related to well-regarded industry publications. By constructing links with only top-quality content, a business or agency can not only avoid being penalized by Google, but also maintain and expand its client base by providing consumers with only relevant, legitimate information.
Overwhelmed at the prospect of building or re-structuring your content to make Penguin 3.0 work with and not against you? Seek out the help of a web content development professional. Whether you simply need a bit of support or are eager to revamp your site and revitalize your web presence, invest in the services offered by those who recognize that while content is king, quality is vital to keeping one's crown!
by Raechel D.
KCWMS