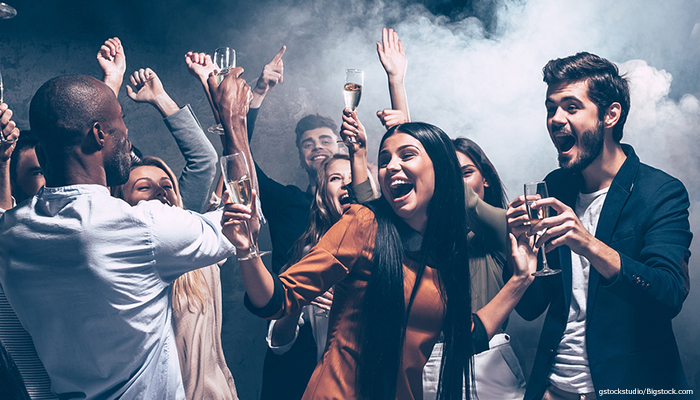 A lot goes into running a website, whether you own your own business or are working as the website manager for a larger company. With so many things to consider it can be all too easy to let adding new content fall by the wayside, but regularly updating your site with high-quality content is a vital way to build SEO, grow your brand, add readership, and ultimately make your website—and your company—more competitive. As search engines become increasingly sophisticated, the demand for high-quality content grows every day, and page owners and website managers are faced with a pressing need to create new site content around topics and keywords that are relevant to their industry and market.
What are the Characteristics of Quality Content?
So what makes some content stand out from the crowd? The easiest way to answer that question is to think about what you look for when you're reading. You want content that's useful to you, topical to your interests, easy to understand, written and presented in a user-friendly format, entertaining, original, and accurate. Fortunately, that's also what search engines are looking for. More and more, search engines prioritize quality content that focuses on providing an optimal reader experience.
That means creating content that's targeted to your customers and relevant to their interests and needs. For best results, you'll also want to consider some on-page SEO tactics such as employing keywords in the title of your content, using heading tags (a.k.a h-tags) in subheadings to separate content areas, making sure that your URLs are SEO-friendly, and, of course, incorporating responsive design into your site. But the most important thing to remember when creating quality content is to ensure that it provides value to the reader.
What Happens When You Add High-Quality Content to Your Web Pages?
Adding good content to your website is a way to build SEO, but it also does a whole lot more than that. A website that's rich in original, high-quality content becomes a resource that your readers trust and builds your company's brand, not to mention attracting new clients and prospects and helping to establish your business as a leader within your market or field. Does that seem like a lot for just a few thousand words of information to accomplish? Let's take a closer look at what happens when you add high-quality content to your web pages.

Search Engines Take Notice.
Adding quality content to your website has a lot of immediate benefits, and one of those is that search engines start to take notice. Your new content will increase the page count of your website, which not only gives the search engines more content to crawl, but also increases your keyword footprint and your likelihood of showing up earlier in searches. Given that data shows that the first three results in a Google search receive more than 60% of the clicks, that's a big benefit for your business. This can improve things like your site's PageRank as well as your Alexa Traffic Rank, and if you're running a pay-per-click campaign through Google AdWords, more quality content can also increase your overall quality score. Many clients focus on the SEO benefits of adding quality content, but that's just one of the ways that quality content benefits your website and your business.
Your Business Becomes More Competitive.
As your keyword footprint increases, your website becomes more competitive, especially in local markets. This not only helps you compete with larger companies and improves your visibility on local search and ranking sites like Google My Business or Yelp, but it also actually helps to create a barrier of entry, making it harder for new competition within your market to challenge your position. When more people see your website, your ability to attract business grows, and more customers are likely to find their way to your product or service.
Clients and Prospects Pay Attention.
It's one thing to hook new readers, but it's another thing to convert them into customers or clients. Fortunately, quality content helps you to do both. As your website adds more and more quality content, you become a trusted resource for readers who will come back again and again, and who become increasingly likely to convert into customers. By helping people find the information that they need, you build trust with your readers, making them more likely to share links to your pages on social media and building your company's brand. What's more, existing clients are more likely to stick around if you're providing them with a regular influx of quality content that they come to rely on.

You Build Your Brand.
Your company's website is one of your most valuable marketing tools, but when you keep it regularly stocked with original, high-quality content, it becomes more than a brochure for your company; it also becomes a resource that your clients and customers can turn to time and again. By turning your website into a place where readers go for information, you open up the possibility of greater connectivity with clients and prospects, building your company's brand even while you build relationships. You may even be reducing your business processes along the way by providing a resource that answers questions that would instead have been asked of your business or sales representatives.
Start Adding Content to Your Website Today!
So, what happens when you publish high-quality content on your website? You start to see a lot of benefits—some right away, and some down the road. A content-rich digital marketing strategy has been shown to result in a higher return on investment (ROI) than either traditional marketing or telemarketing, according to a report from HubSpot, and it can also help you to generate better Cost-Per-Lead (CPL). However, a successful content marketing campaign is one that understands the needs of your audience and provides them with targeted information that addresses those needs. That's where having a solid content strategy becomes vital, and that's where you need the help of an experienced content strategy and content marketing team.
by Steve J. Scearce,
Chief Content Strategist
KCWMS